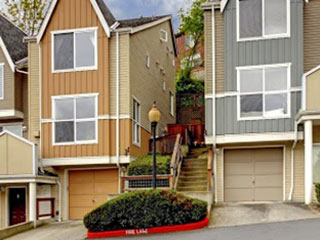 No system can be completely problem free. You can rely on us, at Garage Door Repair Farmington, to solve whatever issue you encounter in the shortest time possible. After spending many years providing repair and replacement services to local homeowners, we've gathered a vast and eclectic wealth of knowledge which allows us to deal with every related problem, big or small.
Spring Specialists
If you have a broken spring, get in touch with us immediately. Our specialists can replace both extension and torsion type springs, or upgrade your system by switching from the old type (extension) to the modern variety (torsion). Our services include adjustment too. With a simple test we can tell whether the tension needs to be reduced or increased and by how much. Remember that these components are downright dangerous to handle without professional training, and no inexperienced person should ever attempt to deal with them without an expert.
Smooth Opener Performance
Whether there is a need for replacing a broken hardware part or fixing some of the circuitry, our experts will get the work done quickly. We can solve any issues with the opener's accessories too. If your remote control or safety sensors have failed, we'll replace them in no time. Our services cover the chain, belt and screw drive openers of all brands, from LiftMaster and Genie to smaller, lesser known manufacturers.
Fast Solutions to Track Problems
Shaky door and scraping sounds are among the main issues that can be caused by a bent or misaligned track. We can solve them for you. Our repair service includes advanced straightening techniques. When it's time for realignment, we'll make sure to adjust the vertical and horizontal sections precisely, and tighten the bracket as well.
Leave Maintenance to the Pros
The electric garage door is usually the most complex system found in an average household. Naturally, it requires a great deal of care. We know how busy our customers can be, that's why provide homeowners with our professional maintenance service. Each session starts off with the inspection of all of your system's components and the testing of its springs, photo eyes and opener's force and travel limits. The next step involves lubricating all the moving parts and sections that require it and making adjustments and repairs, if needed. If you have worn, severely broken or damaged components, we'll replace them right away. Our Garage Door Repair Farmington Team Can Make Your Life Easier.
Call Today!
Exemplary Service Standards