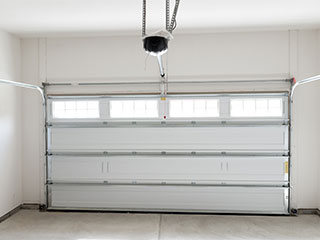 The type of opener that you have at your home can make a huge difference in how easy it is for you to get in and out of your garage. If your unit needs to be replaced, then it's important that you call our experts for help. You'll be able to rest easy in knowing that the work will be done perfectly and that your new unit will suit your every need.
Consider the Noise
One aspect of garage door openers that we discuss with our customers is how much noise they can tolerate. If any member of your family is sensitive to loud noises or lives directly above your garage, we will recommend that you opt for a quieter unit. With so many options to choose from, our experts can ensure that you get the perfect one.
Think About Connectivity
There are a number of garage door openers that can be operated with your smartphone. Being able to check the status of your door as well as being able to close or open it from wherever you want is something some our customers find extremely important.
Lights and Batteries
Another way to narrow down your choices is to consider whether or not you'll want to be able to control the lights on your unit independently. This will allow you to turn them on when you are working in your garage without having to needlessly operate your opener. In addition, many of our customers opt to get backup batteries that will allow the unit to continue to function even during sudden power outages.
Call Today To Get The Best Service Around
Choosing the right opener is trickier than people think, but our team at Garage Door Repair Farmington has the experience and the knowledge necessary to help you make the perfect decision, as well as install everything to your complete satisfaction. Call today to get the best service around.
But wait, there's more! We also offer:
Maintenance Garage Door Torsion Spring
Door Opener Troubleshooting Services
Broken Garage Door Spring Replacement
Broken Garage Door Track Repair